2021 World Masters Championship is virtual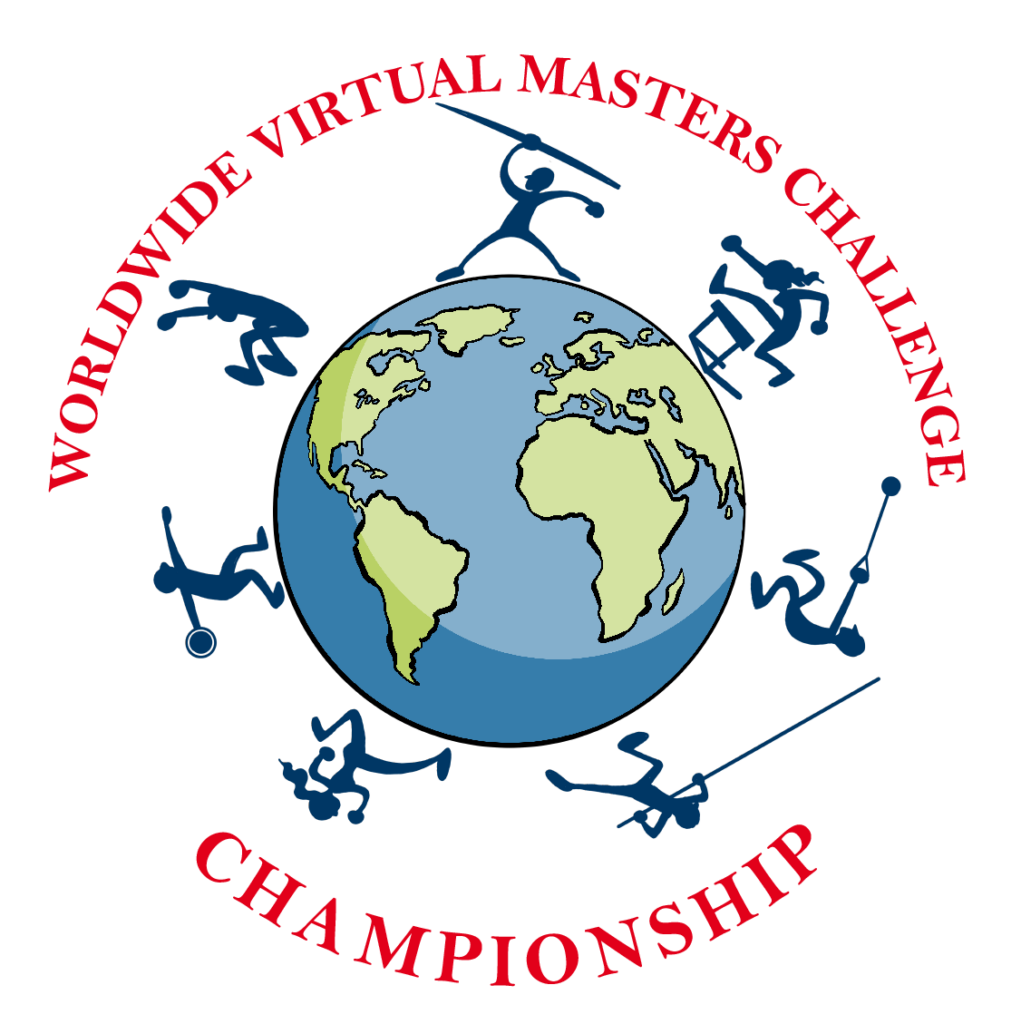 26 June through 11 July
Register by 25 June
Just like last year, the Worldwide Virtual Masters Challenge will honor the WMA Championship by having a virtual competition contested following WMA competition rules as much as possible.
Are you able to compete in live competitions? Awesome! Your performances at a live competition can count in the Challenge plus are competition for those who still cannot.
Cannot compete in live competitions or get to a track? You can participate by competing anywhere you can do it safely(like a road without traffic, a field or a tennis court).
Athletes are encouraged to make this special for themselves and other athletes around the world. For some, this will be the only chance to compete at a World Championship. Bring your country's flag, wear your national singlet, share on social media, or not, it is up to you.
This event is for all Masters Athletes (35 and over as of 26 June) who can find a safe place to compete. World Masters Athletics and MastersRankings.com are supporting this event in a multitude of ways to help ensure a great virtual championship. They and possibly other sponsors are considering giving special awards.
Click to read WMA's article on the event. Click to read MastersRankings' email on the event.
---
Recent Rankings Additions
Complete Competition Results
P-T-S Meeting
in Šamorín, SVK on 2 Jun
Texas Throwers Invitational
in Lockhart, USA on 5 Jun
2. Kolo Atletickej Ligy
in Trnava, SVK on 5 Jun
Tartu Kevek Lahtised Võistlused
in Tartu, EST on 1 Jun
2021 USATF New York Open & Masters Outdoor Championships
in New York, USA on 12 Jun
Campionat de Catalunya Màster Barcelona
in Barcelona, ESP on 5 Jun
Kastestævne
in Aabenraa, DEN on 6 Jun
So Cal Striders Meet of Champions
in Santa Ana, USA on 6 Jun
Folksam Grand Prix
in Göteborg, SWE on 2 Jun
Championnat Regional
in Venissieux, FRA on 6 Jun
---
Coming in June
The redesigned Rankings site is almost here! One day this month, the site might be unavailable for between one and six hours. The pages will be transformed during this time. Site appearance will be updated, menus improved per some of your requests and most page functions should also include improvements you have requested. Work to cleanup data and improve design of databases continues. Visitors should see improved page loading times as each database is updated.
It is not too late to request features and improvements. We love to hear from you and learn more about what you want (click here).
---
Premier World Record Supporters
MastersRankings.com thanks David Bickel, Mark E. Davis, Terry Noyes, Bob Cahners, Gottfried Gassenbauer, Guy Dirkin, Michael Venning, Bill Pearson, Don Quinn and Todd Davey for their exceptional generosity, continued support and encouragement that will help ensure this site will benefit Masters Athletes for years to come.