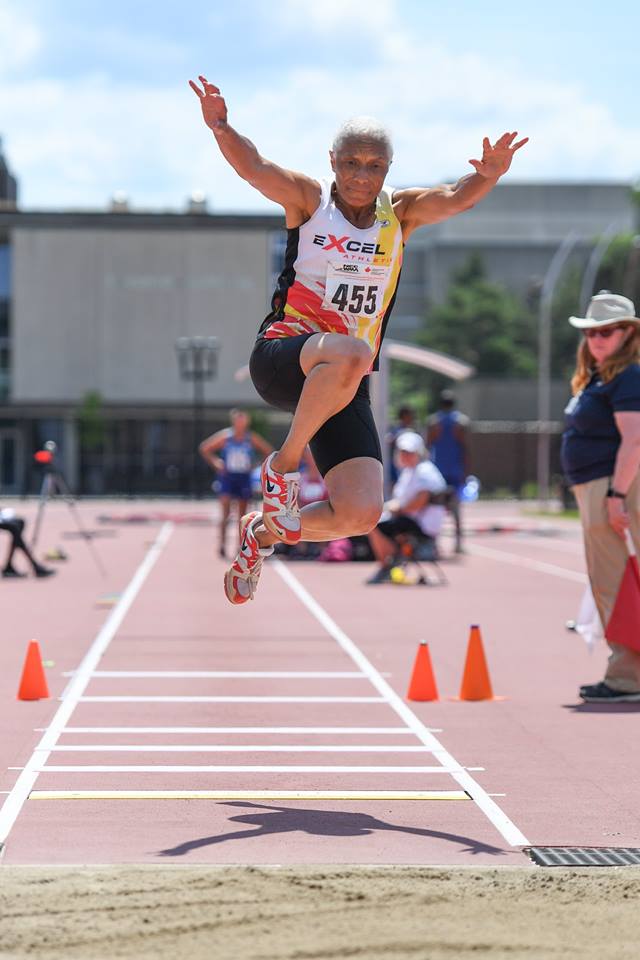 When you meet Carol LaFayette-Boyd, you would never know she is a Track & Field legend. She further cemented her legendary status by bettering two world and two Canadian records this weekend at the 2018 Golden Bear Open in Edmonton, Alberta.
Carol's 3.97 in the long jump and 8.46 in the triple jump were farther than Christiane Schmalbruch's 3.71 and 7.87 respectively which she jumped at the WMA Championships in Budapest. She ran 60m in 9.66 to better her own 9.68 Canadian record set in December. She also ran 33.45 in 200m to better, also legendary, Christa Bortignon's then World record of 34.53 set in 2012. She already holds the World record in 8 individual events and Canadian record in 32 individual events – Wow!
Congratulations Carol!! We look forward to seeing more of your spectacular results this year.
Photos by Rob Jerome and Doug Smith. Thank you to all the photographers whosupport Masters Athletes through your excellent work.